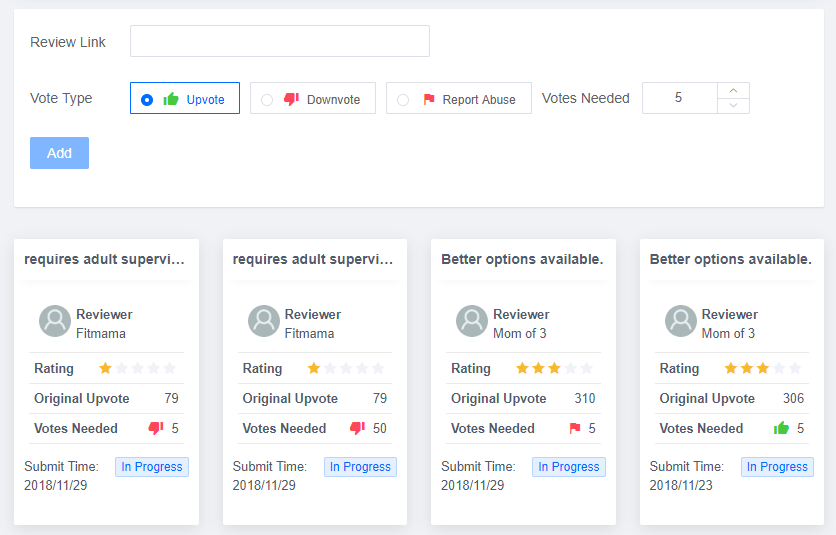 Upvote your good reviews with your desired amount to show the trustworthy of those reviews and move them to the top.

Normally 20-30 upvotes can move your good review to the top. 50-100 abuse reported may trigger Amazon delete your bad review.

All votes will be conducted by real buyers with high quality buyer accounts.100% customizable, safe and legit.

Support Region: USA, UK, JP, DE, FR, IT, ES, CA.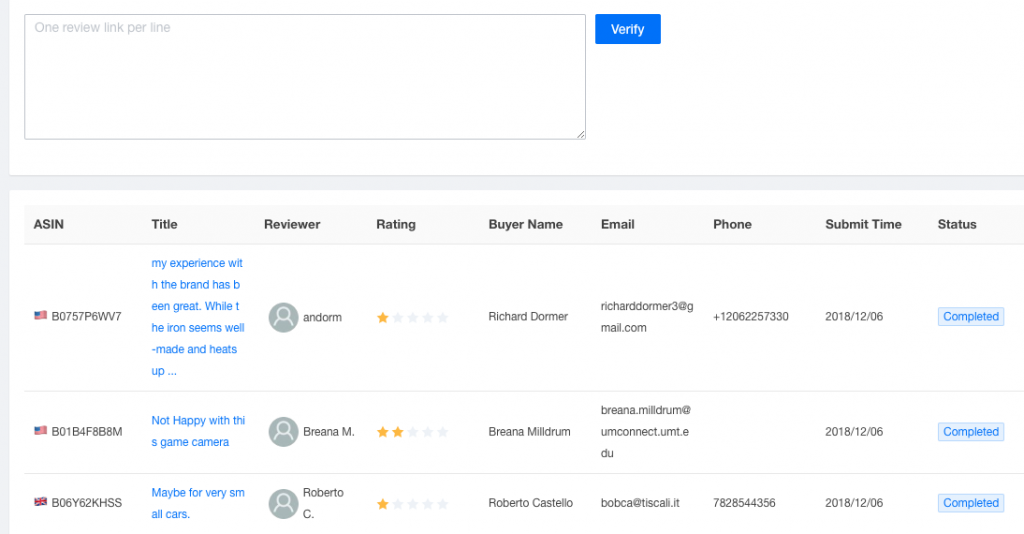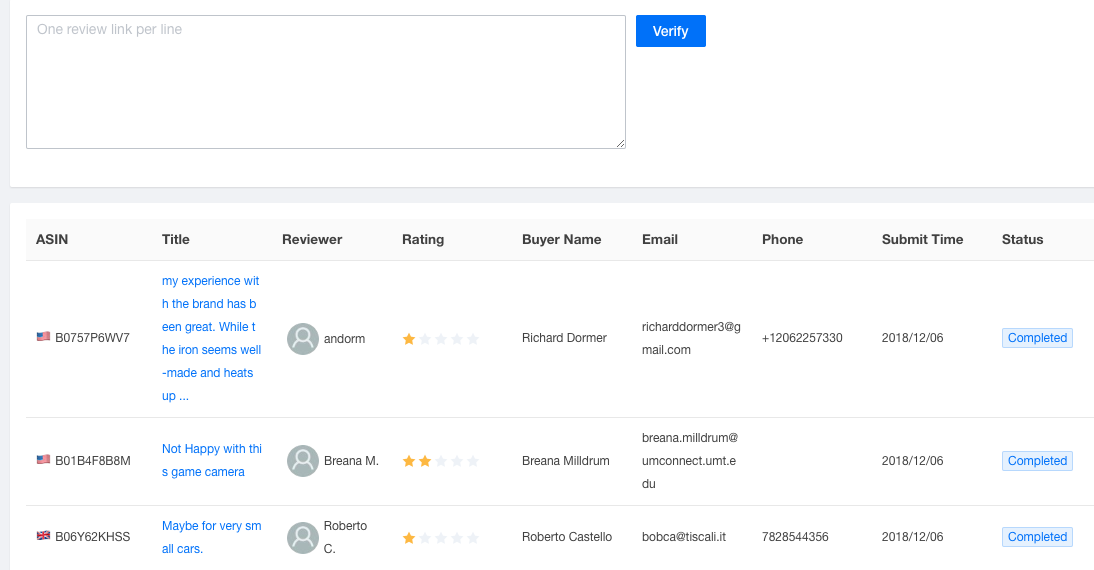 The only way to match reviews with orders nowadays! Data will be 100% accurate as it is extracted directly from Amazon.
Extract the personal email and buyer name from any review link with 100% success rate.
Phone number will be provided to you for free if that buyer has registered his number on Amazon.
Contact the buyers who left you a negative review and get them removed in a few days! From our past experience, the success rate of getting negative reviews removed is 50-70% using emails we provided.
Support Region: USA, UK, JP, DE, FR, IT, ES, CA, AU, IN, MX.